Castelló de Ampurias is located near the mouth of the Muga river, in the gulf of Roses.
Its strategic location lets the traveller enjoy the local arts and culture, as well as the beach, the sun, and the natural environment.
Entertainment and leisure activities are designed around three main choices: Villa Condal, the coastal area of Empuriabrava, and Aiguamolls Park.
The city centre of Castelló de Ampurias holds a rich architectural heritage, which includes the remarkable 14th-century Gothic church of Santa María, which has a Romanesque belltower, and resembles a cathedral. We also find other interesting buildings such as the City Hall, the Grand House (14th century), the arcade of La Gallarda (11th-12th century), the old exchange Lonja de Mar, the bridge of Pont Vell, the convent of Santa Clara (11th century) and remains of the wall.
When it comes enjoying the beach and the sun, Empuriabrava is a wonderful place, with sea channels, and a marina equipped with numerous facilities and recreational services, as well as an intense nightlife.
Lastly, the visitor can visit the Aiguamolls de L'Empordá Nature Reserve, the most important system of vegetation and fauna in the region.
How to travel Castelló d'Empuries - Empuriabrava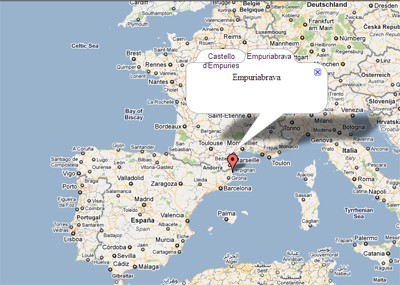 Promotional video of Castelló d'Empuries